Baron Belts is back!
New stock has arrived!
We provide sourcing for customers, direct ship (ocean or air freight) to customers' warehouses. Please email us for quote/availability.
Webbing, Prints & Camo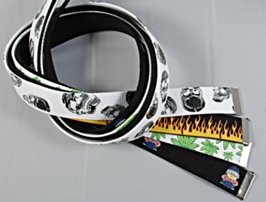 Webbing for military belts with dye-sublimated and silk-screened prints.
Pre-cut packages: These webbing products are also available in 10 yard mini-rolls, in packets of 50 or 56 inch belt straps, and as fully assembled canvas belts.
---