Baron Belts is back!
New stock has arrived!
We provide sourcing for customers, direct ship (ocean or air freight) to customers' warehouses. Please email us for quote/availability.
Webbing, 1" Polypro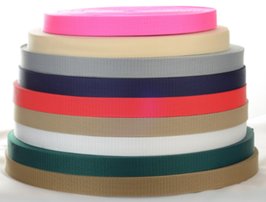 Narrow polypro webbing.
Use for bags, accessories and crafts. 1.3 mm thick synthetic polypropylene webbing.
Put up lengths, 100 and 20 yards.
---