Baron Belts is back!
New stock has arrived!
We provide sourcing for customers, direct ship (ocean or air freight) to customers' warehouses. Please email us for quote/availability.
Design Buckles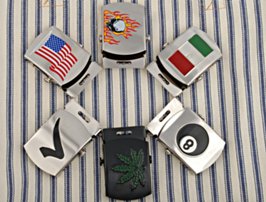 Military-style web belt buckles with various designs. Cut-away, decals, and stamped designs; flags, crosses, skulls, stars and aliens.
Customization available. Information on custom buckles.
---